TETRA is a ski school like no other, for a ski experience like no other. That is the reason, in partnership with SportHouse, that TETRA use Peak Performance.
---
We're thrilled to present in our windows some of the many possibilities for custom skis offered by CTSKIS.
---
Since the 1970s the Rousson and Ughetto families have built a mutual understanding and respect for each other's professionalism and speciality.
It is with complete confidence that we partner with Jean Sport at all their locations.
You benefit from an exclusive 20% discount at Jean Sport, courtesy of SportHouse.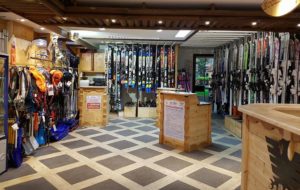 To schuss at www.jeansports.com
Find them on Facebook : facebook.com/jeansportsval/
And on Instagram : instagram.com/jeansportsval/